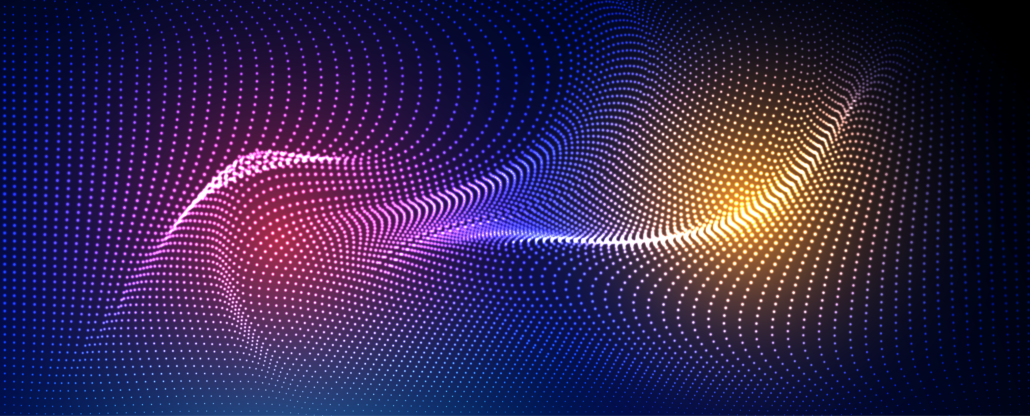 Merlin Ventures Announces Partnership with Cyolo to Deliver Zero Trust Cybersecurity Solutions to the U.S. Market
Partnership and strategic investment continues strong history of helping emerging cybersecurity companies enter the U.S. corporate and federal markets
TYSONS, Va. & TEL AVIV, Israel — June 15, 2021 — Merlin Ventures, the strategic investment arm of Merlin Cyber, a premier cybersecurity solutions provider with deep expertise in the U.S. market, today announced a strategic partnership and investment that was closed at the beginning of the year with Cyolo, developer of a true Zero Trust Network Architecture (ZTNA) solution. Together, Merlin and Cyolo will enable U.S. businesses and federal agencies to better strengthen their security posture and secure digital assets in their own distributed clouds.
Through its partnership with Merlin, Cyolo can now help agencies comply with the recent "Executive Order on Improving the Nation's Cybersecurity" that includes a 60-day requirement to define a Zero Trust Architecture. Further, the order aims to accelerate the development of secure cloud services and establish a blueprint for Zero Trust, which is precisely what Cyolo offers.
"A key tenet of Cyolo's Zero Trust model is that the customer controls all encryption keys; Cyolo has no visibility into customer data," said Seth Spergel, Managing Partner at Merlin Ventures. "We were attracted by Cyolo's easy-to-use Zero Trust security solution, which allows our customers to keep security operations firmly under their own control. Given what we're seeing in regards to remote work trends and specific cyber needs, we feel our goals align very well with Cyolo's capabilities."
This partnership will allow Cyolo to bring added value and new cloud-based resources to Merlin's customers. Cyolo integrates with any identity provider and enforces Zero Trust connectivity for both modern and legacy applications. The platform scales without changes to the existing infrastructure, providing a seamless security solution at all levels of the enterprise.
"In a world where threat vectors are everywhere, we've developed an easy-to-deploy model where customers can control their own secrets without needing to trust any third-party vendors," said Almog Apirion, CEO and Co-Founder of Cyolo. "We're eager to bring our cyber expertise to Merlin and its customers, and give them real Zero Trust access capabilities and the ability to create their own distributed cloud to simplify complex environments. We are confident that our strong connection with Shay Michel, who is leading the Merlin office in Tel Aviv, and Seth will contribute to the ongoing success of both companies."
Cyolo brings a multitude of cloud security benefits to its customers including CISOs, CIOs, Security & IT Managers, SASE providers, and MSSPs. Cyolo partners can use Cyolo's SaaS platform or create their own, allowing them to build out a fully customizable strategy that best fits their needs.
Discussions around the partnership began late last year and were closed after Merlin Ventures opened its office in Israel this past January. Merlin has a strong history of helping some of the world's most successful cybersecurity companies enter the U.S. market, and Cyolo is poised to be next.
About Merlin Ventures
Merlin Ventures is the strategic investment arm of Merlin Cyber, a company with more than two decades of success bringing technologies to market. Merlin Ventures rapidly scales visionary companies and introduces disruptive solutions designed to help enterprises address today's most critical cybersecurity challenges. Its unique business model combines robust infrastructure and capital, onboarding and market readiness acceleration, cybersecurity engineering leadership, and deep-rooted customer and market relationships to enable its portfolio of cybersecurity companies to accelerate growth and flourish. Learn more at merlin.vc.
About Cyolo
Cyolo's proprietary Zero Effort approach embraces Zero Trust Network Architecture (ZTNA): ZTNA 2.0, unifies the simplicity and agility of cloud native solutions, on-prem, or as a hybrid, while never storing sensitive information. Cyolo works with any industry and vertical to provide businesses with access to critical applications and help reduce their operational security costs. Cyolo has created the Zero Trust Network Architecture 2.0 (ZTNA 2.0), which allows IT to customize and optimize a Zero Trust security solution into any organization's existing distributed cloud with literally no infrastructure change. Cyolo is a 'zero trust, zero effort' cyber defense company built for the workforce of today, keeping users securely connected no matter where they are. Learn more at cyolo.io.
Media Contact
Kevin Blomberg
Fusion Public Relations
kevin.blomberg@fusionpr.com
617-869-1413
https://merlin.vc/wp-content/uploads/2022/12/AdobeStock_274906737-Converted-1030x416-1.png
416
1030
Website Administrator
https://merlin.vc/wp-content/uploads/2022/12/Logo@2x.png
Website Administrator
2021-06-15 04:00:00
2023-01-12 10:50:40
Merlin Ventures Announces Partnership with Cyolo to Deliver Zero Trust Cybersecurity Solutions to the U.S. Market